Live Floral Arrangements, Displays and Centerpieces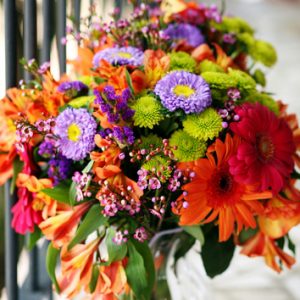 Going the extra mile, we put our customer first by hand selecting the highest quality of fresh cut flowers. Whether it is red roses, white roses, pink roses, white lilies, yellow lilies, calla lilies, blue hydrangeas, purple hydrangeas, orchids, our fresh cut selections will insure your event will be remembered. When elegance is at the forefront, Calla Lilies exceed above and beyond. Callas signify magnificence and beauty. Further combined with the attributes associated with the color you choose; Calla lilies can convey a wealth of meaning.
Exotic flowers such as Anthuriums are rigid flowers with a thick and waxy feel and appearance. These exotic flowers are quite durable and last up to two weeks. Anthuriums come in a variety of colors that include red, green, white and pink. Heliconia, also popular in the exotic realm. Heliconia also known as lobster-claw, wild plantain or false bird of paradise, is a beautiful flower with multi-color bracts and varied flower structure.